Rates
Small syringe of hydaluronic acid

Clinic

400

CHF

Capsule

Treatment not available in capsule.

Large hyaluronic acid syringe

Clinic

650

CHF

Capsule

Treatment not available in capsule.
Price list indicative and valid as of September 1, 2023.
Discounts subject to conditions, cannot be combined with other offers or subscriptions.
Payment in instalments in collaboration with Swissbilling, subject to their approval and available in clinics only.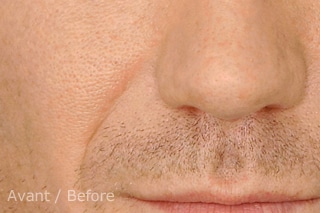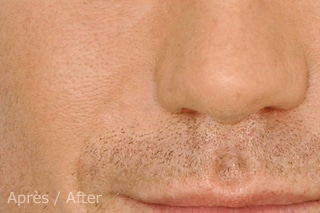 Testimonials
Sophie 43 years
Regain your self-confidence
I feel better and the result is natural and incredible!
Sophie underwent a treatment of hyaluronic acid injections for dark circles and nasolabial folds. Here's her story (not her real name):
After 2 days, I'd like to say a big thank you because I didn't think that this kind of treatment could be so helpful for self-confidence. I feel better and find the results incredible and natural. As I've already told you, I was lucky that you were recommended to me.
I'm very grateful and look forward to continuing my treatment.
My recipe for staying in shape
…sport three times a week, five fruits and vegetables a day, and touch-ups twice a year at Matignon!
I've always thought that injections for filling or muscle relaxation were for other people. Not for me. I love myself as I am. Except that when "the way I am" makes me look bad, like those hollows under my eyes, and people tell me I look tired, I like it a little less.
And if I'd known it was that easy, I would have done it sooner. I agreed with the doctor what I wanted to get back, then she applied the treatment with needles so fine I could hardly feel them.
And now I'm back in great shape!
Further information
Any medical treatment requires prior consultation. A personalized quotation can be drawn up at the end of this consultation.
Biodegradable dermal fillers (hyaluronic acid), with variable duration of action, are used to treat deep wrinkles, perioral lines, nasolabial folds and bitterness folds. As their molecules are perfectly compatible with the skin, they require no prior testing.
Treatment
These fillers are injected under the wrinkle, at different depths, with or without local anaesthetic. New, non-traumatizing foam needles ensure gentle treatment and reduce the risk of hematoma. What's more, most of the products used now contain an anaesthetic, making the procedure virtually painless.
Results
The results are almost instantaneous. The only after-effects of the treatment are at most some redness or a small hematoma at the injection site, which disappears in 2 to 3 days.
Duration
The treatment takes just a few minutes. As with botulinum toxin, activities can be resumed immediately.
Download the brochure